Glass Splashbacks Gold Coast | Tweed Heads | Byron Bay

Market Leaders and Kitchen Glass Splashback Experts, servicing the Gold Coast, Tweed Heads, Byron Bay for over 14 years.
Discover the beauty of coloured glass and its almost limitless applications. Like no other surface, the clean lines and brilliant high gloss finish is not only easy to clean, it's simply stunning.
Colour glass panels can be used also on benchtops, wardrobe doors, wall cladding to bathroom and feature walls......
At Ocean Blue Glass, our highly qualified, professional and friendly staff Quote, Measure and Install our Custom quality products. We do not use sub contractors.
10 Reasons Why YOU Should Choose Ocean Blue Glass Splashbacks?
We only install TOUGHENED glass splashback panels
As we paint our own Glass Splashbacks at our Tweed Heads factory, you can select from thousands of solid and metallic colours, as well as our Toughened MIRROR range and custom Textured glass splashbacks
You will be assigned a staff member who will conduct your measure and installation, ensuring consistency across your order
Samples are brought to your home in order for colour selection to be conducted under your lighting conditions and against your cabinetry and bench tops
Quotations are provided within 24 hours following a measure
We are a locally family owned and operated company est in 2003, Licenced in NSW and QLD
You will be provided with a 7 year paint warranty
Quick lead times
Supply/DIY orders available
At Ocean Blue Glass, we pride ourselves on delivering prompt, reliable and friendly service and undertake to provide you with great on site professional advice and a high quality product. We are Market leaders - Glass Splashbacks on the Tweed Heads, Byron Bay and Gold Coast
Ocean Blue Glass Splashbacks are custom made to suit your exact specifications and can be painted any colour in our commercial spray booth. We also have a metallic range and sparkle range to choose from.
If you need a bit of colour inspiration, then visit the Dulux Atlas. Ocean Blue Glass can colour match any colour and we provide you with a painted sample for final approval.
Please note - you are able to specify colours from other paint manufacturers, simply provide their name, colour name and code.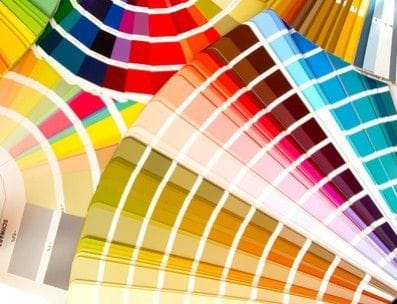 Textured Glass Splashbacks
We also custom make textured glass splashbacks in one of our in house kilns for that unique look. We have a standard range of patterns to choose from to give your kitchen or feature wall a look that is different from any other. Each pattern is hand created and designed to suit your area and the undulating smooth edge is so EASY to clean.
Call Ocean Blue Glass today to arrange a FREE onsite consultation. Contact us NOW.